Michele

Shermak,

md

Ranked amongst the best female plastic surgeons in the nation, Dr. Michele Shermak delivers extraordinary cosmetic results that appear both sophisticated and natural-looking. She is frequently sought out by clients from the Baltimore, Maryland area and beyond for her innovative body contouring techniques, and for her ability to offer dynamic aesthetic transformation for those recovering from massive weight loss. Other areas of expertise for Dr. Shermak include procedures for recent moms, and the development of a customized anti-aging surgical approach to face, breast and body that is suited to her patients' unique needs and lifestyles.

In addition to lecturing on topics of body sculpting domestically and internationally, Dr. Shermak's own surgical atlas has recently been published by McGraw Hill in New York, and is now used by industry peers as a major resource. Ever passionate about education and knowledge, she also contributes to textbooks and scientific journals on a regular basis.

About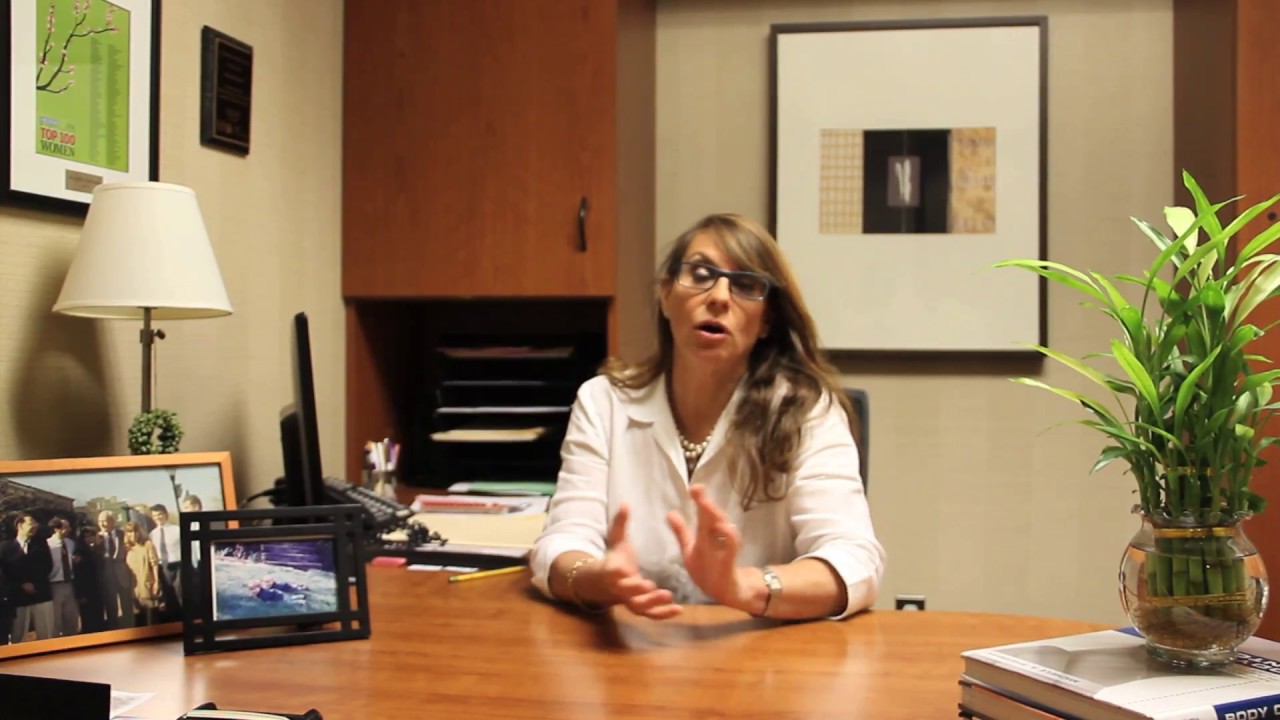 Reviews
Dr. Shermak has completely changed my life, from my first surgery following gastric bypass surgery, which was the tummy tuck a few years ago, and recently August 31st, when I had the medial thigh lift, liposuction both knees and butt lift. It has not been one month and I feel like a brand new person! My sweet heart told me just two days ago, that my attitude, with the comfort of my body and confidence has made him fall in love with me all over again!!! This experience is changing my life literally! I appreciate the professionalism, attentiveness and expertise from Dr, Shermak herself and staff. If you want the best outcome for your one and only body, Dr. Shermak is the way to go!!! Best wishes to you all!!
P.G.
from Google
I had a previous surgery by a different plastic surgeon that just did not heal properly. My experience with Dr. Shermak has been nothing short of stellar. I was one of those patients who seemed to have a problem with each step we took - just how my body handled recovery. Dr. Shermak answered all my questions either in person, on the phone or via email. She calmed me down and reassured me when I thought there was no hope. Her patience with me was impressive. The staff were accommodating, helpful and caring. Best decision I ever made!
K.C.
from Google
Dr. Shermak is a skilled and artful plastic surgeon! She has a warm and welcoming temperament, and is a wonderful problem solver. The injectable fillers she's used in my treatment have given me a very natural, enhanced appearance. Her office is conveniently located and her hours are very accessible. I would highly recommend her services to anyone!
M.B.
from Google
I had a strange accident that involved the right side of my nose being so severely damaged, that it required reconstructive surgery. This accident put me into emergency surgery to repair my nose. The procedure was thoroughly explained even though we didn't have long to get me into the operating room. At all times, Dr. Shermak was professional, understanding, and helpful during this emotionally traumatizing process. From what my nose looked like entering her office until what it looks like now is just short of miraculous. For any type of reconstructive surgery, I would highly recommend her services.
A.L.
from Google
Dr Shermak is wonderful, kind and caring. I feel she takes her time with you and really listens to you. Dr Shermak made a difficult decision for me easier and has made me feel confident with my new results.
A.G.
from Google
I am a professional soccer player from the Uruguayan soccer team and a central defender player for the Brazilian club São Paulo FC. I was recommended to consult Dr. Steven Sampson in 2014 when I had a knee injury. At that time I was told by some doctors that I would not be able to play soccer anymore because of my knee injury...
Diego Lugano
Captain, Uruguay National Football (Soccer) Team
Read More >>
I am a professional soccer player from the Uruguayan soccer team and a central defender player for Brazilian club São Paulo FC. I was recommended to consult Dr. Steven Sampson in 2014 when I had a knee injury. At that time I was told by some doctors that I would not be able to play soccer anymore because of my knee injury. Steve treated my knee twice with autologous Stem Cells and bone marrow concentration. Since then and after two years I have continued playing professional soccer. I am extremely pleased and happy with the treatment and the professionalism that Steven has. I would like to recommend to other athletes Dr. Steven Sampson's treatment. He uses cutting edge technology in regenerative medicine treatment, which is safe and minimally invasive with extraordinary results.
Baltimore's
Top Docs
Plastic & Cosmetic Surgery
Dr Shermak was named to Baltimore Top Docs list for 2019 specializing in:
Reconstructive Plastic Surgery
Cosmetic Breast and Body Contouring Surgery
In the News
Gallery
"It's time for a change."
Enter
ms

ps
Breast
" I always wanted a Breast Reduction but was concerned I would not heal well. After consulting with Dr. Shermak, I new I would be in good hands! The surgery was a success and my scars look great! Next up...tummy tuck!!!"
More reviews
A beautiful silhouette begins with well-proportioned, youthful breasts. The female chest so often succumbs to the weight of gravity, the aging process or the unwanted aesthetic aftermath of pregnancy and nursing, causing clothing and swimwear to fit poorly and lowering one's treasured sense of self-confidence.
Through a meticulously detailed and personalized approach, Dr. Shermak provides a complete transformation for the breasts, using techniques that elegantly camouflage scarring. In addition to her breast augmentation, breast lift, asymmetry correction, breast reduction and revision procedures for women, Dr. Shermak is also frequently sought out by male clients to treat the condition of gynecomastia. She is one of the most sought after doctors for breast augmentation Baltimore has to offer.
Body
"She had excellent training and it was evident in her careful treatment approach. She was methodical with the procedure and also displayed appropriate concern for me. I would highly recommend her and I would definitely go and see her again."
More reviews
Lauded as amongst the top body sculpting practitioners in practice today, Dr. Shermak has developed a reputation for natural-looking, balanced results that are tailored to both the client's unique anatomy and their aesthetic sensibilities.
Whether you are seeking nuanced contouring of the arms, thighs, stomach or back through liposuction and excision, or desire a complete, life-changing body makeover after pregnancy or massive weight loss, Dr. Shermak delivers exceptional results. These body procedures are perfectly complimented by one of the best surgeons for breast augmentation Baltimore has to offer, in Dr. Shermak.
A Leading Plastic Surgeon for breast & body
More
ms

ps
Your Body

Your Life

Your Rules
Your
sanctuary
Our skin is among the primary means of making a first impression, and no one is more devoted to providing you with a youthful appearance and healthy complexion than Dr. Shermak. She has created a well-recognized niche in minimally-invasive facial treatments within her Baltimore practice, highlighted in multiple women's magazines for her gentle touch and outstanding results. Her facility provides state-of-the-art injectables and topical treatments engineered to elevate your appearance to a new level of youthfulness and beauty.
From our non-invasive dermal fillers and liquid facelifts, to our chemical peels and signature facial skincare lines, we offer the ideal procedure for every skin type, tone and texture. If you are interested in reversing the signs of aging but aren't ready for a major surgery, Dr. Shermak can create a potent-yet-elegant treatment plan for you using our remarkable lines of skin care and injectables.
Beauty is your birthright.