What is a breast lift?
Factors such as aging, poor genes, nursing, pregnancy, weight loss and gravity can all conspire to produce a breast that sags, hangs down and has lost its elasticity. The full breast in youth or pregnancy deflates. This can create a sense of frustration and lowered self-confidence in the patient, as clothing fails to achieve a proper fit and the profile is negatively affected.
The breast lift procedure tightens sagging tissue and re-centers a descended nipple position on the breast. The goal of this procedure (also known as mastopexy) is to achieve rejuvenated, perkier breasts with improved symmetry and aesthetics that may no longer require support of a bra.
Mastopexy may be performed in conjunction with augmentation with saline or silicone implants, or with fat grafting to improve fullness and cleavage. Incisions range from under the breast, to peri-areolar, to 'lollipop,' to 'anchor' shaped incisions, depending on presentation and patient tolerance for scarring. This procedure may also be combined with abdominoplasty or liposuction to rejuvenate and improve the overall contour of the torso.
Top reasons to have breast lift surgery:
Rejuvenate your breasts
Reduce sagginess and deflation related to development, pregnancy and breastfeeding, and/or significant weight loss
Elevate and center the nipple areola on your breast, while also improving shape, size, and/or prominence of nipple areola
Reduce stretch marks
Improve symmetry of the breasts which may be "off" from development or cancer treatments
Treat strain on the back which occurs from pull of the breasts downward
Improve cleavage in dresses, tops and bathing suits
Inspire and improve self confidence
Optimal candidacy for breast lift surgery in Maryland
The best candidates are non-smoking women in good physical and psychological health who have sagging or deflation due to age, pregnancy, heredity or significant weight loss. These clients should have realistic expectations for improvement based on their private consultation with Dr. Shermak.
Women with autoimmune and rheumatologic disorders may experience improvement in physical ailments associated with sagging of the breasts, and Dr. Shermak has provided excellent physical and emotional benefits to these women. During the initial consultation you will discuss with Dr. Shermak what you would like to achieve so she can determine how to best reach your desired result. This plastic surgery procedure is customized to your desires and needs.
Minimal scarring
Dr. Shermak has many techniques to optimize shape and symmetry, and minimize scarring associated with surgery. With a lesser degree of sagging, scars may only be limited to the border of the nipple areola (also called circum-areolar).
Women with more moderate degrees of sagging might require a lollipop-shaped incision to allow better tightening of the skin in addition to elevating the nipple position.
Women with more significant sagging or size/shape mismatch benefit most from an anchor incision, which provides the most impactful approach for improvement in shape and symmetry. Dr. Shermak will spend time with you reviewing your history and performing a physical examination to offer you options that make the most sense in achieving your goals.
Procedures that offer more comprehensive transformation to the physique
Breast augmentation is often performed with a breast lift. While a breast lift improves tautness of the breast and nipple position, it cannot raise the upper fullness of the breast. Augmentation can best improve upper fullness and cleavage. Some women opt to undergo more conservative augmentation with their own body fat. Implant removal is often paired with a breast lift in women who desire to have existing implants removed, for a multitude of reasons.
Women may choose to combine breast surgery with abdominal surgery such as liposuction and/or a tummy tuck to achieve comprehensive results in their torso. Mommy makeover and massive weight loss body contouring patients are excellent candidates for surgery of the breast and abdomen.
Dr. Shermak will talk to you about your goals of surgery and discuss your options. The combination possibilities are numerous and individualized!
Breast Lift vs Breast Augmentation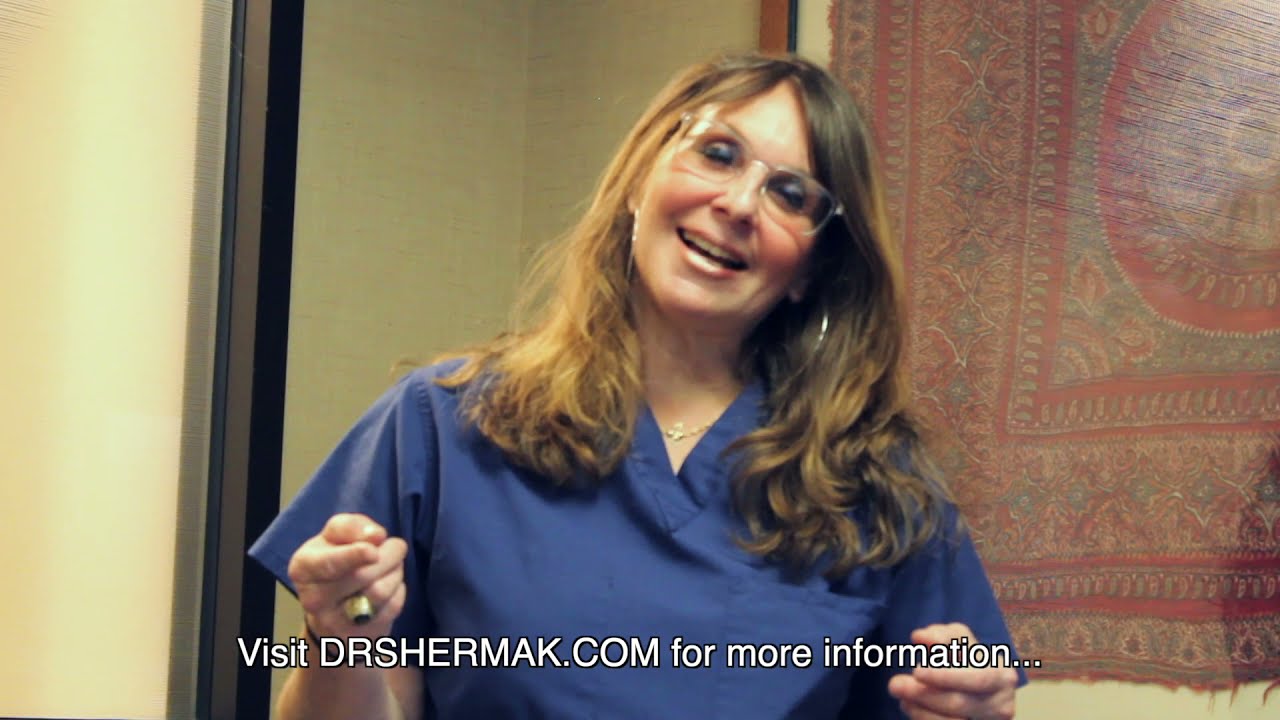 Recovering from mastopexy
Surgery is performed on an outpatient basis. One may experience temporary discomfort, swelling, or numbness. Most women resume regular, non-strenuous activities and may return to work after 1-2 weeks. Heavy exercise and lifting are discouraged for a month.
After treatment, the breasts may be tender, swollen or bruised. Dr. Shermak will outfit you with a surgical bra/compression garment to ensure your new breast shape is maintained, and to help reduce swelling. If you require pain medication, Dr. Shermak can write you a prescription to ease your discomfort. A skin moisturizer will help to keep the breasts soft and supple as they recover.
Patients come to Dr. Shermak for her reputation
Dr. Shermak is a Board Certified Plastic Surgeon known to her local and national community as an authority in breast surgery (breast augmentation, breast lift, breast reduction, breast reconstruction, breast revision, congenital breast asymmetry, and male breast reduction), acknowledged most recently in the Baltimore Top Docs Survey. Her patients appreciate her warmth, empathy, technical skill, care and time she dedicates to them.
The way you look and feel directly affects your self-confidence. In addition to treating Mastopexy patients, Dr. Shermak takes care of many abdominoplasty, body lift, fat grafting, and facial plastic surgery patients. Please visit these pages to learn more about the other cosmetic procedures offered.