In collaboration with global information firm STATISTA, NEWSWEEK magazine recently conducted one of the most extensive surveys of plastic surgeons and medical professionals in America to determine who qualified peers are considered the "Best Plastic Surgeons " America" as of 2021.
Baltimore board-certified plastic surgeon Dr. Michele Shermak is now officially one of America's Best Plastic Surgeons as of 2021!
Five thousand medical professionals and plastic surgery peers were asked to select their best plastic surgeon out of more than 7,000 board-certified potential candidates. Those surveyed were then also asked to rate their nominee's quality of preoperative, surgical, and postoperative care, as well as the results they obtained for patients.
Dr. Shermak was chosen as one of America's best plastic surgeons for breast augmentation and rhinoplasty surgery.
America's Best Plastic Surgeons 2021: Rhinoplasty
America's Best Plastic Surgeons 2021: Breast Augmentation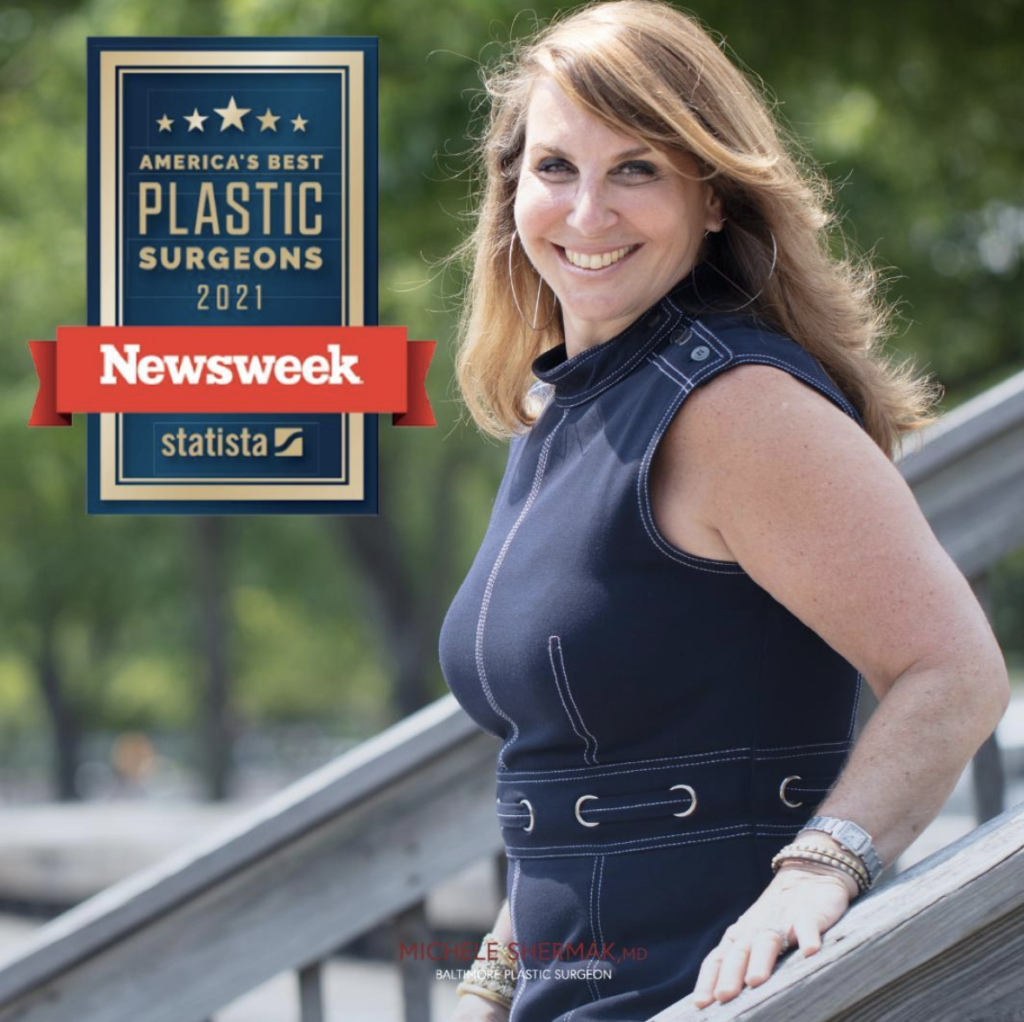 "I am so pleased to announce that I have been recognized on Newsweek's list of America's Best Plastic Surgeons for 2021!"
"This is an amazing achievement, and I am so honored. I am dedicated to restoring beauty, self-confidence, and a positive self-image in my clients so that they feel and look their very best. The comfort that my patients feel in their skin after undergoing a successful cosmetic procedure is priceless, and I work hard to make each of my client's goals a reality."