More options for breast reconstruction surgery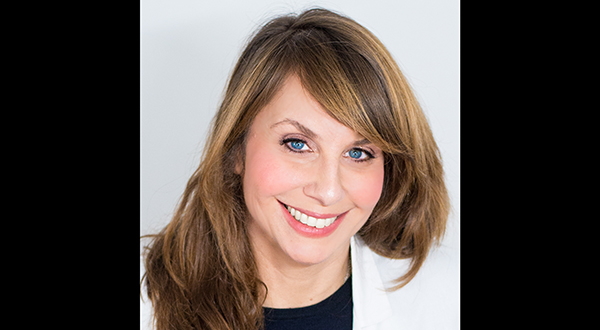 This article is a complimentary preview of The Daily Record's Path To Excellence – A Women's Guide to Business. To enjoy unlimited access, take advantage of our special offer that includes a ticket to Leading Women in December 2015.
Women facing breast cancer and mastectomy now have options that allow a faster, more cosmetically appealing reconstruction.
Dr. Michele Shermak, a partner at The Plastic Surgery Center of Maryland based in Lutherville, said that her breast cancer patients are seeing better outcomes.
Last year, Shermak's patient Lauren Akerboom went through a one-step double mastectomy and immediate reconstruction procedure.
"I was able to wake up from surgery and look down and have breasts, which a lot of ladies don't have that ability to do," Akerboom said. "I feel like despite the fact that I had this crazy life event as young as I was, I was able to wake up and feel like a woman through the whole thing."
Traditionally, surgeons use an inflatable in different stages to slowly expand space for an implant as the body regenerates skin lost during surgery.
Because it has been determined nipples don't carry a lot of breast tissue, more of the exterior of the breast can now be saved and used during reconstruction instead. Shermak has worked on the approach to use different tweaks depending on the patient's body type and cup size. The scar in such a procedure is usually hidden in the crease.
"It doesn't really hit your eye like an old scar used to," Shermak said. "And also they are waking up with full-sized breasts now as opposed to a fraction of what they were before the surgery."
Not all patients are good candidates for the immediate breast reconstruction surgery; factors such as disease close to the nipple, bigger breasts with more droop, tobacco history and others are considered.
In Akerboom's case, she had just weaned her one-year-old daughter from breastfeeding when she noticed the lump in her breast.
The next day, the 33-year-old mother of two went to see a doctor and subsequent tests revealed she had stage one breast cancer. Gene tests revealed she was genetically predisposed to breast and ovarian cancer with a harmful BRCA1 mutation and a family history of breast cancer. She was advised to get chemotherapy, a double mastectomy and a supracervical hysterectomy (in a separate surgery).
It was something Akerboom knew more than a little about: as a physical therapist at St. Joseph Medical Center, about 40 percent of her patients have breast cancer. She knew exactly what she would face with recovery.
She found out she was a candidate for the one-step nipple-sparing surgery, and selected Shermak for reconstruction because of her experience in that procedure.
"She was very down to earth. I immediately felt comfortable with her, she has a very good bedside manner, and she answered all the questions that we had," Akerboom said.
Akerboom has seen physical therapy patients who have range of motion issues or tightness in the chest near the scar area, but she did not have any of those problems. She attributes that to the type of surgery as well as the fact she did not have radiation. The surgery revealed her cancer had been killed by the chemotherapy and she has a good prognosis to live a normal life.
"She was just A-plus perfect as far as her recovery," Shermak said. "We used a shaped silicone gel implant, and did nipple sparing. Her breasts look amazing."
Shermak's medical degree is from the Johns Hopkins School of Medicine, where she was the first to finish a combined residency program in general and plastic surgery, and then traveled to Nashville, Tenn., for further training with Dr. G. Patrick Maxwell and Dr. Jack Fisher in body contouring surgery including breast surgery and many other procedures. She has served as the chief of plastic surgery at Johns Hopkins Bayview Medical Center and switched to private practice in 2010.
Another major advance Shermak has seen for breast cancer patients is in the area of genetic testing — within the past two years, the panel of genes being tested has expanded, she said.
About 40 percent of Shermak's patients are breast cancer-related reconstructions, so helping them through it is something especially important to her.
"I want them to fell that people are taking care of them, who care about the whole process and making it as seamless as possible," said Shermak, one of Maryland's Top 100 Women.
Another trend she has noticed is more women are asking for double mastectomies when they have cancer in only one breast, even if they do not test positive for gene mutations and the surgeon recommends against a bilateral, or double, mastectomy. Age and career issues often play into those decisions, she said.
It is easier for Shermak to achieve symmetry when reconstructing both at once, but she said she has good options to achieve the same symmetry while saving the healthy breast.
For some of the young women who come in to see her, they use the opportunity to get fuller, perkier breasts.
"It puts a silver lining in the cloud," she said.
Source: